Your trauma isn't your fault.
But healing from it is your responsibility.
And it doesn't have to take a lot of time or money.
Tiny steps done daily can take you a lot farther than you think.
If you're ready to heal, here's your first step.
There are a lot of things in our subconscious mind that sabotage our happiness and success:
Perfectionism
People-pleasing

Chronically low self-worth
While we still look okay from the outside, our inner world is often a terrifying roller coaster of negativity.
But it doesn't have to be this way.
Self-healing is how we take power back over the "bad" things in life that have happened to us.
It's how we create inner peace, calm, confidence--and often even outright joy.

Healing myself has radically shifted my life for the better. So I know that what was possible for me, can be possible for you too.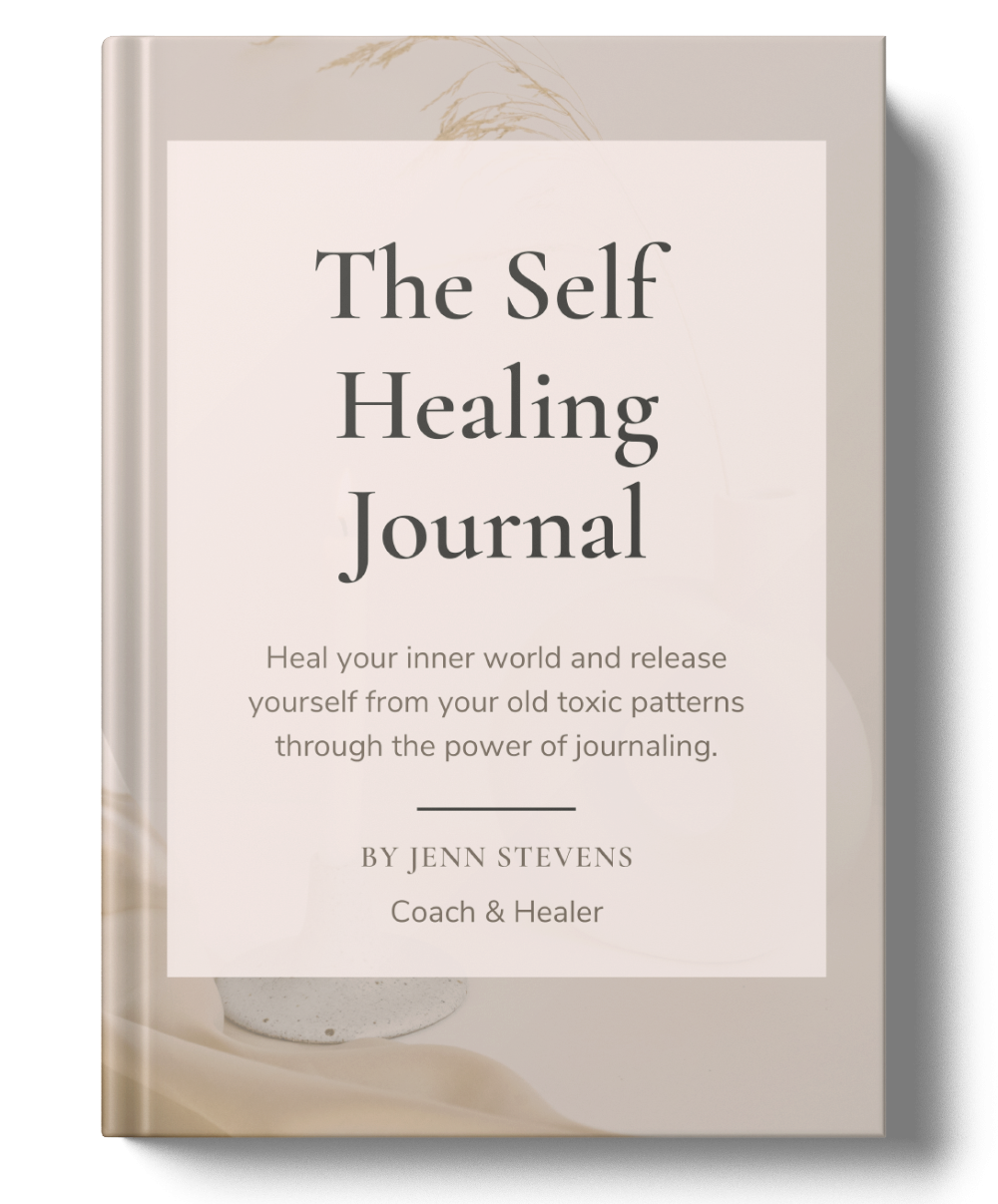 Peek Inside:

In this journal, you'll find:
45 pages of deep-diving journal prompts, soul homework, and healing mantras
Profound inner healing work for your Inner Child, Shadow, Perfectionism, People-Pleasing & more!
Mantras for each process to help you rewire your mind even more



This is NOT a mostly-blank journal template. It's filled with deeply thoughtful journal prompts that will start your healing journey. 
A coach's job is to ask great questions. If you can't afford to work with a coach one-on-one, this journal is a great place to begin!






Stop feeling like you're never enough.
Ditch the people-pleasing and perfectionism.
Fall in love with yourself!


Are you ready to heal your layers of trauma so you can create true inner peace and wholeness?
Take a chance on feeling more calm, happy, and grounded.
Your first step to healing is right here.