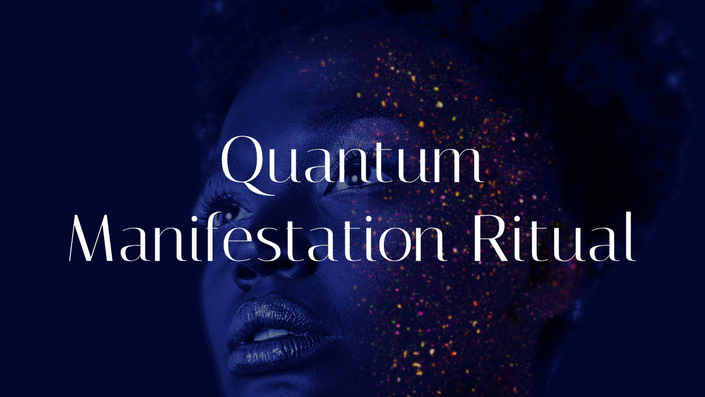 Quantum Manifestation
Ready for next-level results with manifestation? Then it's time for you o go QUANTUM
Stop wasting your precious time & energy on manifestation methods that just don't work
Don't waste your time with:
❌ Thinking positive
❌ 5x55
❌ Two Cup Method
❌ Whatever else is trending on TikTok this week!
Smart Manifestors Harness The Power of The Quantum Universe To Manifest Money, Love & Success FASTER Than Ever Before
It's time to make your manifesting go quantum.
Right now, you might be feeling frustrated or like it's just not working out.
You're probably right–it's not! Because you're missing a key ingredient:
Quantum physics!
The Key To Everything You Desires Lies In The Quantum Universe!
The real secret to manifestation isn't just about "holding the frequency".
It's all about dancing with our beliefs and expectations.
It's about collapsing time so that things that would normally take us years show up in a fraction of the time.
And it's the one part of manifestation you probably haven't heard about anywhere else!
So Just Imagine It Now:
✅ Heading to the mall and buying that bag you've had your eye on for months
✅ Paying off your debts and saying sayonara to your student loans
✅ Upgrading your car and a new wardrobe to match!
✅ Attracting in the soul-aligned high-vibe relationship of your dreams
✅ Finally knowing what it feels like to be in flow. Fortune seems to rain down on you, in ways you could never imagine
Hey There! I'm Jenn
BESTSELLING AUTHOR | SPIRITUAL LIFE & BUSINESS COACH | QUANTUM MANIFESTATION EXPERT
When I discovered my passion for the Law of Attraction I was so excited.
And it totally worked at times!
Yet it seemed to totally fail me at other times.
Why was that?
I was so curious about how it could work on some things but not others.
I began to really watch what I was doing.
I began to notice step-by-step what was working and what wasn't.
And eventually, I learned the powerful secret to manifesting your desires!
I spent YEARS looking for the missing piece of the puzzle.
So I know just how frustrating it is to NOT get what you want!
It wasn't until very recently that I finally put it all together.
The real secret? Collapsing time beliefs and limitations in your mind.
No wonder it only worked sometimes before. I just wasn't really looking at the stubborn manifestation blocks in my mind.
Going quantum has enabled me to call in everything I want: dreamy coaching clients, money in the bank account, an amazing relationship and more!
I'm so happy I found the right manifestation tools. And I'm so excited to share them with you today.
The Universe Is Responding To Us
The vast majority of us were taught to "believe it when we see it"–and that anything that goes against that is BS.
But the world we live in is a lot more magical than you've been led to believe!
Quantum physics has proven the magical and mystical nature, even of physical objects.
Meaning: we're not just helpless creatures who have to tolerate what life has given them!
We have the power to create whatever we want.
The problem is most of us have no idea how to do that.
You are already playing in the quantum field.
You might as well learn how to harness that magic!
Introducing The Sacred Quantum Manifestation Ritual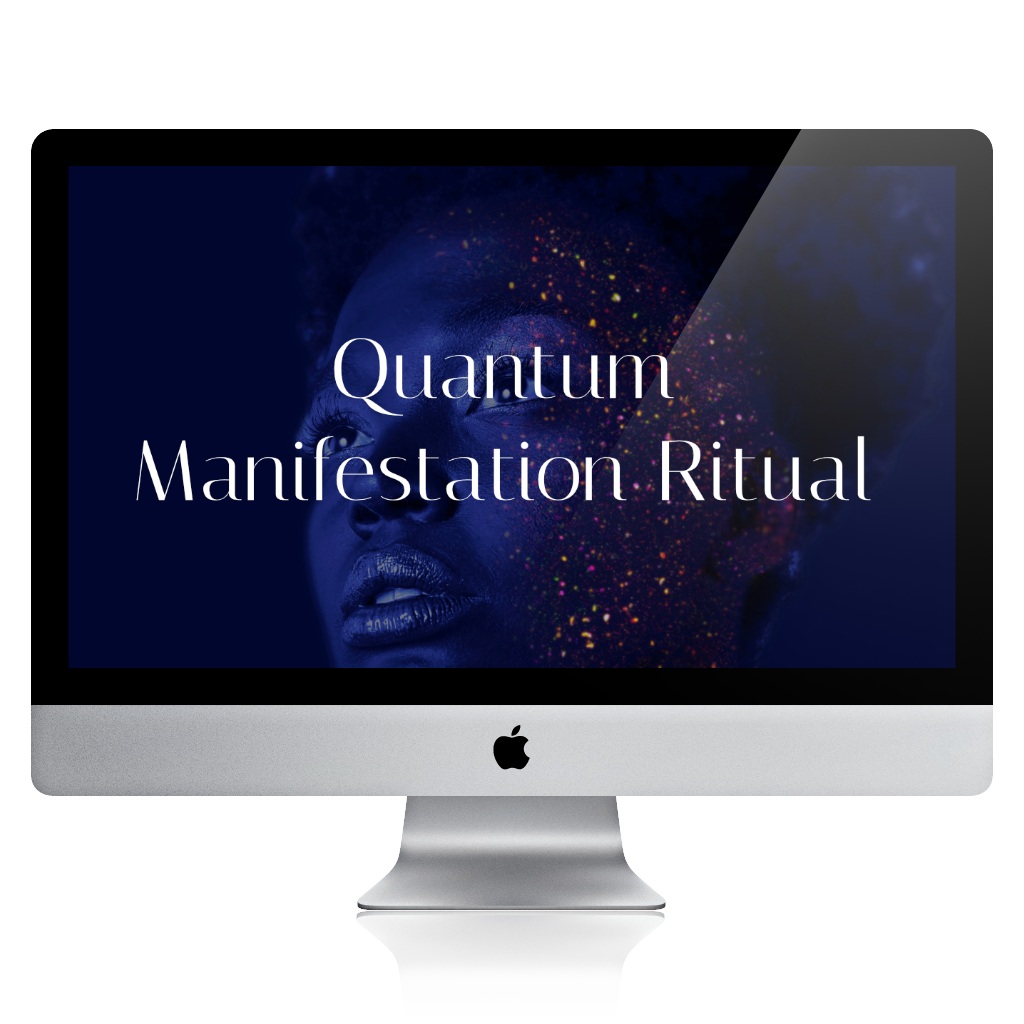 This workshop is only for those who are done with waiting around and who are ready for their next level in love, money and more!
If you're looking for cookie-cutter heard-it-all-before manifesting "tips", then this is definitely not for you!
Be bold and give yourself the real goods on how to change your life from the inside out!
Here's What You Get
✅ 9 on-demand video trainings
✅ Brain Priming Audio designed to rewire your subconscious mind
✅ printable Quantum Secrets Workbook
Here's What You'll Learn:
✅ Learn how to identify & shift common manifesting blocks so you can get unstuck and finally how to harness the incredible power of the Quantum Universe
✅ Move through your limitations, get out of your own way and start feeling supported by Universal energy
✅ Create an honest and authentic connection with yourself so you can stop wasting time focusing on the wrong things
✅ Harness the most powerful manifestation technique ever to ensure that you have ongoing success with love, money, success & more!
Join Now For Only $9!
This digital download will be sent straight to you so you can begin manifesting right away.
The regular price is $37. There are limited quantities at the sale price.
Click the button below to start claiming your future desires now!
Your Instructor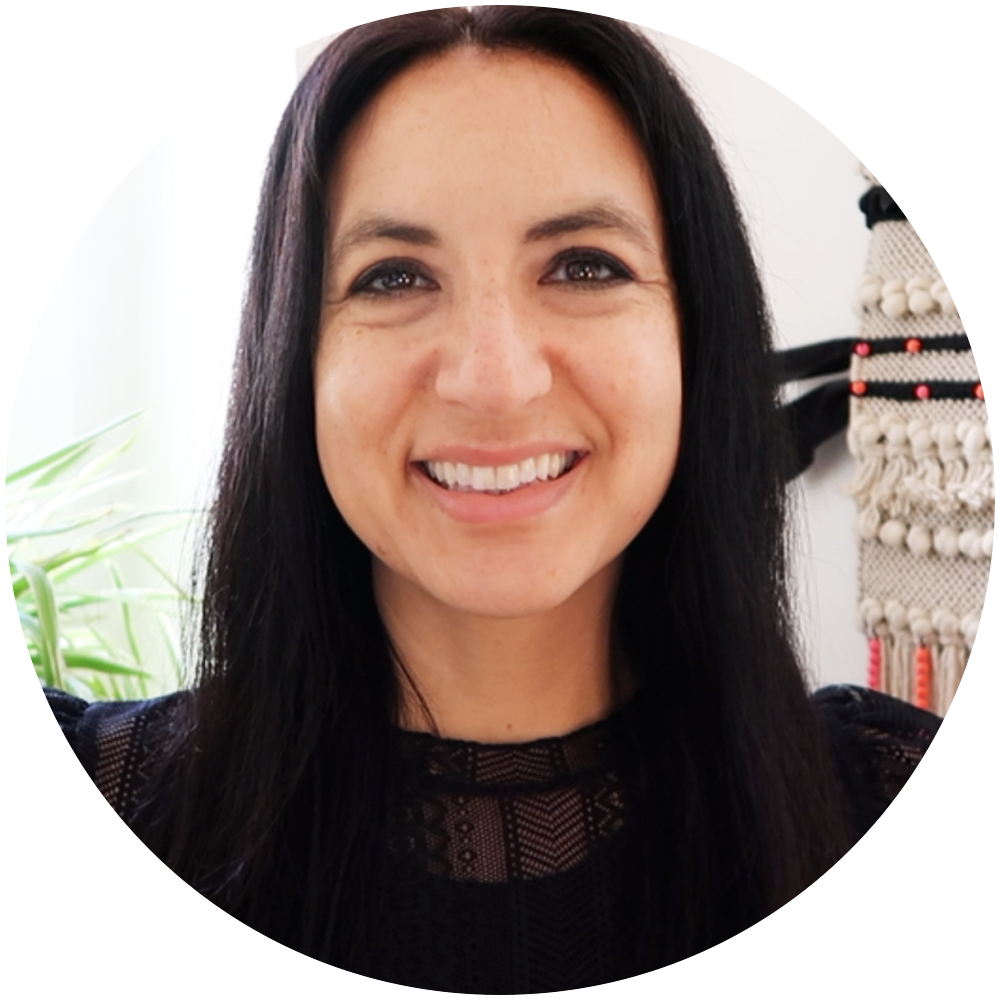 A few years ago, I hit my rock bottom. I lost my partner, my business, and my home overnight, and ended up living in my parent's basement.
It was horrible.
But ultimately, that moment catapulted me into my self-love and healing journey. I decided from then on, I would have my back no matter what.
And I'm proud to say that I did that! These days, I'm a Bestselling Author, Healer, & Coach living my dream life, in Berlin, Germany.
Healing my subconscious mind allowed me to transform my world from the inside out! And now I'm here to help you to do the same.
Welcome dear one! I'm so happy to have you here.
PS
Say Yes To The Life You Deserve!
If you're sick of writing out affirmations until your hands hurt, or forcing yourself to "think positive" even when you're so NOT feeling positive, this is for you.
Say yes to the life you deserve!
Come join us & upgrade your manifestation results TODAY.