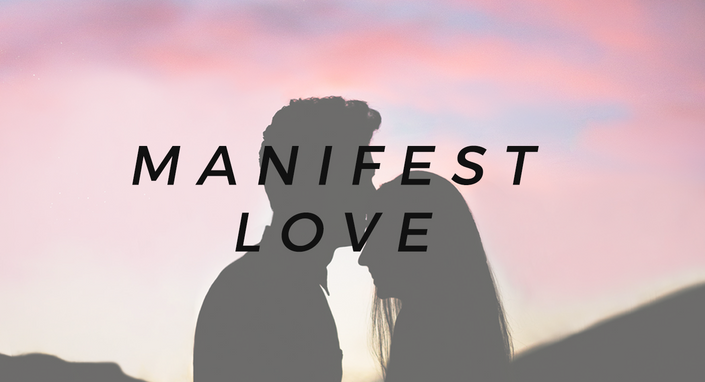 Manifest Love
​Learn How To Heal Your Past & Shift Your Energy So You Can Manifest Your Next Big Love!
Note: This Program Is Also Included As Part Of Recode
Sitting at home alone on a Friday night again?
Missing having someone to call to share the ups and downs of your day?
Tired of always feeling like the third wheel or going on endless terrible online dates?
Sometimes it seems like the rest of the world is in a happy and committed relationship. But why not you? What's going wrong?
Answer: You're Simply Getting In Your Own Way

But please, don't take it personally love! There are legions of smart and successful women out there who're in the exact same boat.
Instead of letting love flow in they're stuck in a state of chasing, hoping and never ever being The One.
Energy always needs to be balanced, especially when it comes to manifestation!
The real problem is that most of the time they run too hard after love (chasing down the wrong people, wasted energy etc.)--and then when that crashes and burns, they blame themselves.
They're busy wondering what's wrong with me instead of seeing just how powerful and beautiful they really are!
But they're actually just squashing their own magic.

Remember, anything you chase will run away!
So it's time to stop forcing your way to love and time to start attracting it.
FACT: the longer you sit around feeling sorry for yourself, the more difficult it's going to be to turn yourself back into that gorgeous magnet of love that you really are!

You don't have to feel like the victim or like you're doomed to be single forever!
Take charge of your own destiny and start manifesting the exact love you've always wanted today!
Let me tell you:
I've had alllll the love blocks!
I'm too old.
People don't date in this city.
There aren't any good ones left.
It's just too late for me.
Etc. Etc. Etc.
Sound familiar?
So Trust Me: I know what it's like

But fortunately today I know that finding love really doesn't have to be so damn difficult.
The truth is YES we all have a lot of limiting beliefs and patterns around love.
But we're also POWERFUL enough to change them!
If you're getting frustrated with dating and you're wondering when Mr./Ms. Right is going to show up, then take heart!
You don't have to keep waiting! You can start creating the exact love that you want (and deserve!) starting today!
Now Just Imagine:

Becoming so magnetic to love that you might even attract in MORE than one amazing person! (Imagine that!)
Feeling like your most hot and badass self again and no longer worrying that everyone is feeling sorry for you (No more sitting at The Singles Table at weddings!)
Finding that person who is so magical and incredible that you'll start to wonder what you ever saw in your ex! (Major upgrade!)

Truly becoming that most epic version of you so that you become the amazing life partner that your Future Partner has been searching for!
That's Exactly Why I Created My Manifest Love Program

The truth is you are SO powerful.
But sitting around waiting for love to find you isn't doing anyone any favors!
(Especially not The One who you are waiting for!)
So it's time to stop playing the waiting game and to decide to change your love vibration.
You can heal your past and become a magnet to love! This training will help you do exactly that.
This Program Will Help You To:

Identify & heal the issues from your past that are blocking your romantic future!
Get clear about what you really want (so you stop wasting time on what you don't!)
Shift how you see yourself so you get out of your own way and become magnetic to love!
Learn how to stay strong in your standards so you don't get sidetracked on your journey!
Here's What's Included:
5 video lessons

The gorgeous printable Workbook including high-vibe journalling prompts and homework to get you in the vibration of love

The Manifest Love Audio Collection
Ready For Your Next Big Love?
Your investment in your love future training is $97.
Note: This Program Is Also Included As Part Of Recode

But, honestly, how much would YOU pay to fall in love with the right person?
If you're ready to make a stand for your future romantic happiness, then click the button below to get started!

Your Instructor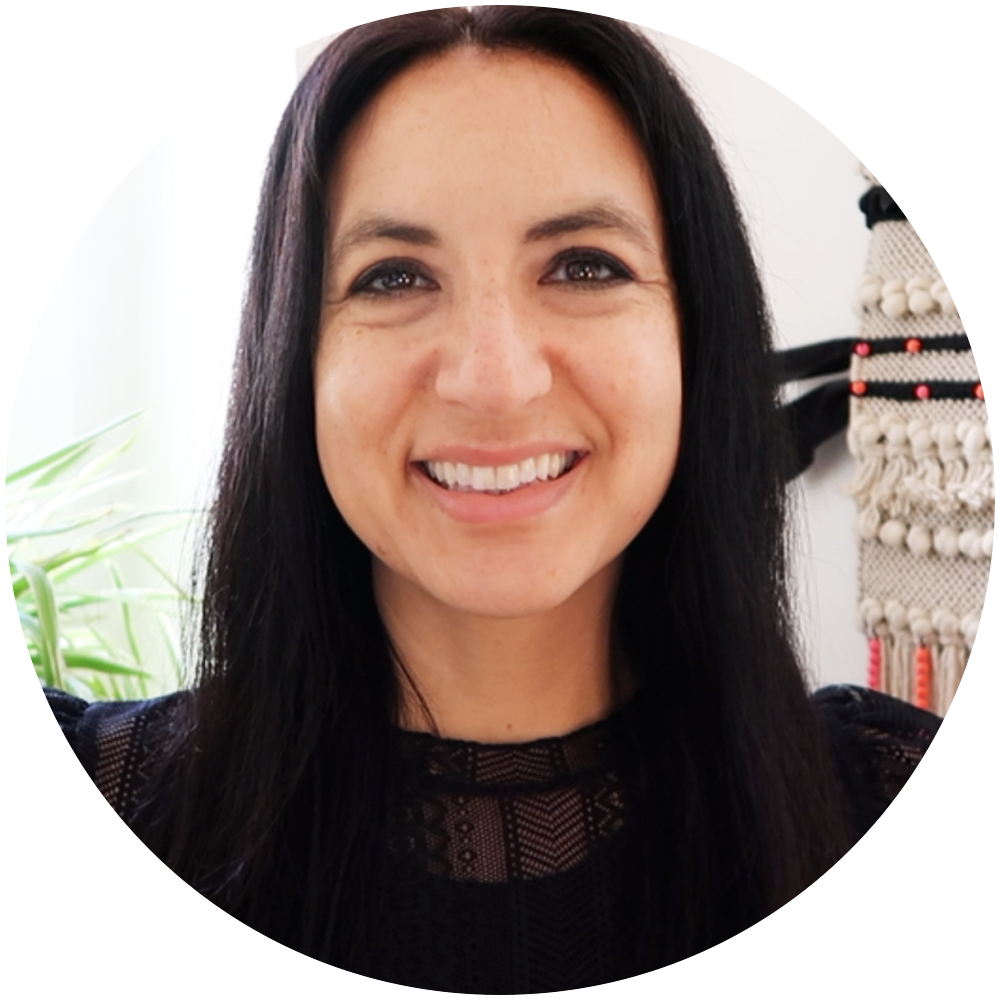 I teach modern manifestation techniques that actually work.
A few years ago, I hit my rock bottom. I lost my partner, my business, and my home overnight and ended up living in my parents' basement.
It took me losing everything to find my way back to my own passion and power. And, along the way, I learned that subconscious healing and reprogramming is the true key to manifestation.
Today, I'm a bestselling author + coach who helps thousands of people around the world recode their minds to create their best lives, every single day.
Frequently Asked Questions
When does the course start and finish?
The course starts now and never ends! It is a completely self-paced online course - you decide when you start and when you finish.
How long do I have access to the course?
How does lifetime access sound? After enrolling, you have unlimited access to this course for as long as you like - across any and all devices you own.
Your special person is out there gorgeous! But this part is all up to you. Is today the day you're going to do something about it?